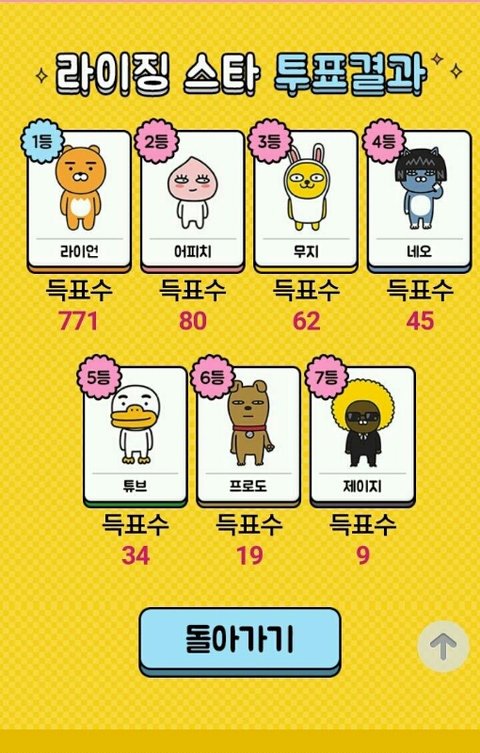 "Rising Star votes"
1. Ryan 2. Apeach 3. Muzi 4. Neo 5. Tube 6. Frodo 7. Jay-G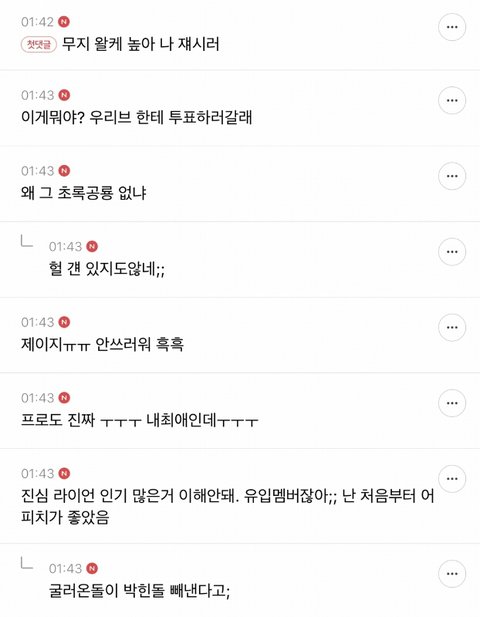 "Why is Muzi so freaking high? I hate him"
"What the hell is this? Let's vote for our Tube"
"Why is the green dinosaur not here?"
- Hul he's not even there
"Jay-G TT TT I feel so bad boohoo"
"Frodo too seriously TT He's my bias TT"
"I seriously can't understand why Ryan is so popular. He's a new member on top of that;; I liked Apeach since the beginning"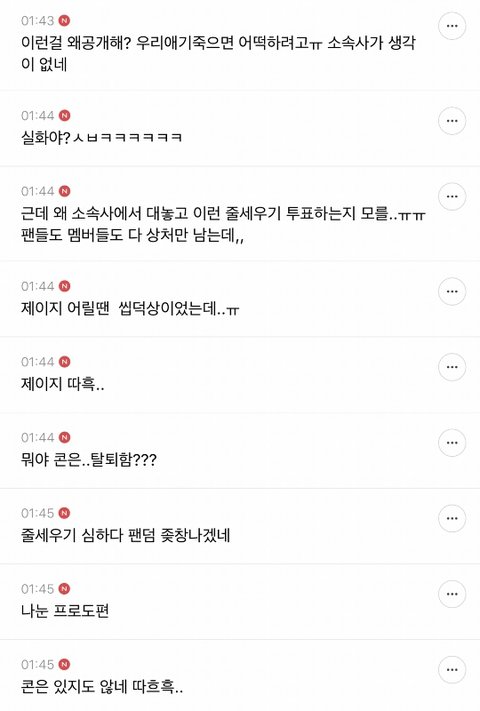 "Why are you revealing this? What if you kill our kids from the inside because of that? TT TT That company is thoughtless"
"Is this for real? F*ck"
"But I can't understand why would the company rank them like that TT TT It'll hurt the members and the fans.."
"Jay-G was a stan attractor ever since he was young though TT TT"
"Jay-G ugh...."
"Where is Con... Did he quit the group???"
"The ranking is severe, they're messing up with the fandom"
"I'm for Frodo's side"
"Con isn't even there ugh.."