Monday, October 22, 2018
Posted on October 22, 2018
F*ckㅋㅋㅋㅋㅋㅋㅋㅋ Yesterday morning, I heard some sounds of people moving in. I saw the moving truck and it was making so much noise early in the morning and I was so f*cking annoyed; So I woke up early and I went to prepare since I told my friend we could eat together during lunch. So I went to wash and was changing my clothes and removed my T-shirt. Then I heard someone ring the door and at first, I thought that it was my mom so I ran cheerfully to the door and then I saw that my mom was there with a boyㅋㅋㅋㅋㅋㅋㅋㅋㅋㅋㅋㅋㅋㅋㅋㅋㅋㅋㅋㅋ F*ck;
Apparently, the guy is from the house below and he just moved in. his mom went to do errands and bought some ddeok and fruits and that's how they met my mom on their way back....; f*ck... I was wearing a pink bra with bears patterns on it and became a f*cker.... How am I supposed to go to school tomorrow? F*ck
This was the situation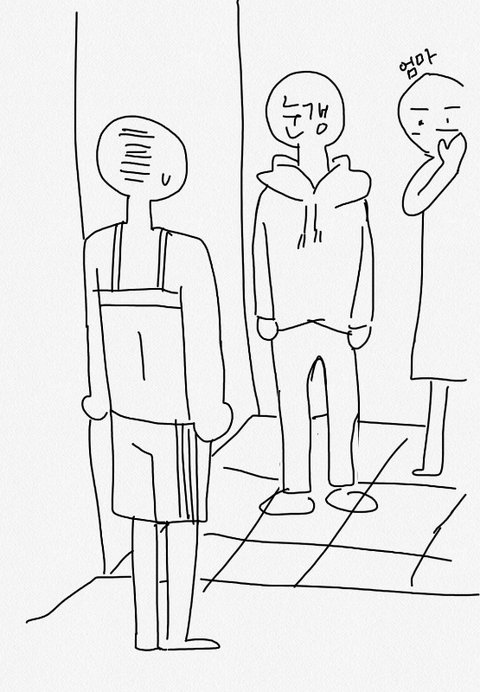 Guy: *rotting eyes*
[teens stories] FOLLOW-UP TO 'I MET A BOY WHEN I WAS ONLY WEARING A BRA'
First of all, there were quite a lot of people saying that my story was fake but it's really real; I don't know how I can prove it to you but I can give you some proofs if you want... also, some kids were saying that my story was fake because the pink bear bra was too detailed. But have you guys never bought any junior bras at Home Plus?... (T/N: Korean retail store) the one with a ribbon on it... anyways, I'm starting my story
There were honestly nothing big that happened at school.
I usually go to school pretty early and when he came at school, our eyes met and it was f*cking awkward.... so I looked away
Even during class, our eyes kept meeting, every time I looked at him, he kept looking tooㅋㅋ;; I kinda felt like crying.
Also, I went to take the elevator at some point and ran towards it because the doors were closing and a guy grabbed the door for me, it turned out that it was himㅋㅋ so the two of us took the elevator f*cking awkwardly and he got off on a floor below mine...ㅋ...
There's this too... When he saw my bra at first, he was like "uhm... hello..." and then rushed back home without even looking back f*ckㅋㅋㅋㅋㅋ I was talking about this with my friends at lunch and they burst out laughing. And they said that I went through a big phase in my life at 16 y.o.;;
That guy doesn't play with the thugs and he looks pretty friendly and he's also f*cking good at sports so he's pretty popular. But he doesn't smoke or make any sexual jokes so I feel a bit safer...ㅎ
Also, there were some kids talking about the way I wrote last time but I was just so surprised and I tried to write my emotions but I think that I didn't convey them well.. Anyways, I'm happy with the fact that this will remain a funny memory for Pann-girls... f*ck,,