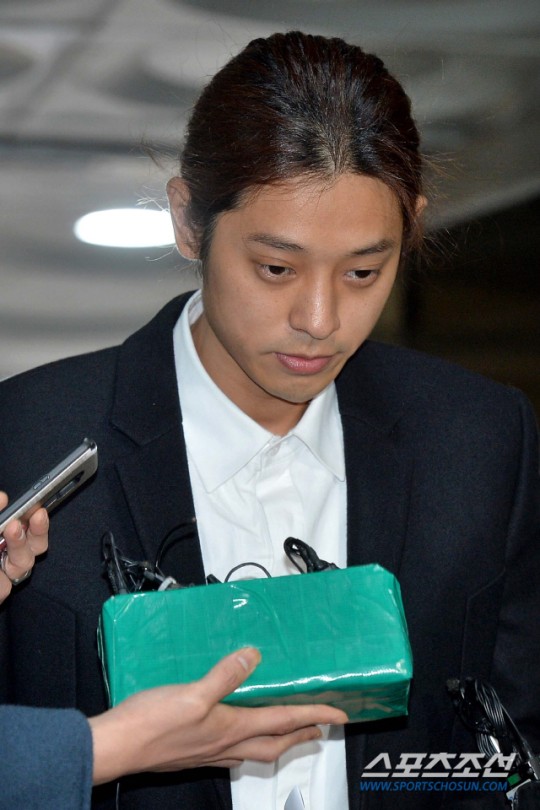 Judge Im Minsung of the Seoul Central District Court issued an arrest warrant for Jung Joonoyung on the 21st at 8:50 PM on charges of violating the Exceptional Act on the Punishment for Sexual Assualt Crimes.
Jung Joonyoung read his letter of apology this early morning saying "I am deeply sorry. I have committed an unforgivable crime. To the women who were victims and who suffered because of me, to the people who showed me love up until now, I bow my head in apology.
Jung Joonoyung acknowledged the majority of the charges and submitted to the police a total of 3 phones, including the "golden phone".
The police has also taken over his home for investigation.
original post:
here
1. [+3,206, -17]
Don't set your gaze on Jung Joonyoung, they rejected the charges against Burning Sun's CEO Lee Moonho, and what about Seungri?ㅋㅋㅋㅋㅋㅋㅋ
2. [+1,734, -10]
He'll feel lonely if he goes alone no? Let's call them all
3. [+1,093, -11]
Him aside, we need to catch the bigger fish here
4. [+658, -22]
But we need to arrest Seungri too though?
5. [+291, -30]
It's true that the celebrity world houses the biggest sexual assaulters