Yongguk oppa: even if the fan sign has ended, please tell me the most sexy thing that will keep my heart fluttering! <3
BYG: Oppa's hoodie feels warm
BAP Bang Yongguk
he makes me feel reminiscent of a real life crush
he kinda has that sunbae crush feel to him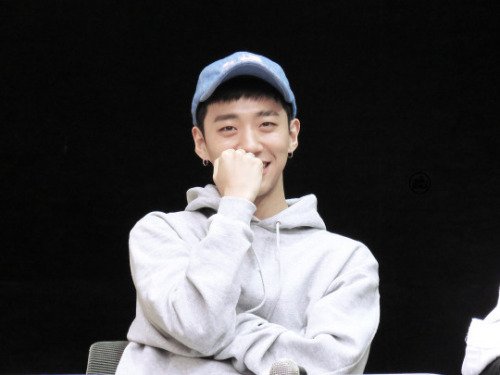 if he says so, I will go inside Yongguk oppa's hoodie
source:
here
wow.. I can imagine myself going in his hoodie..
when I have boobs padding, it feels pretty warm too!
ha........this is the real heart fluttering
omg oppa let me jump into your arms
ha Yongguk oppa ILY!!!!!ILY!!!!!!I told you ILY!!!KYAHHHHHHHHHHHHH
my heart hurts....ㅠㅠㅠㅠㅠㅠㅠㅠㅠbooh
he sounds pretty casual but that's what makes it so heart fluttering..
I'm warm now since I went in your hoodie a while ago ^0^