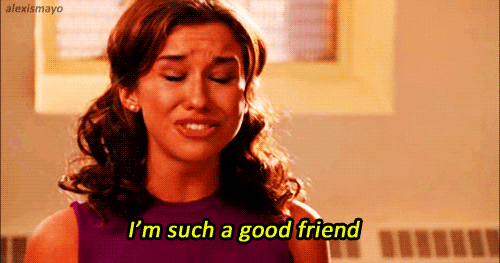 Age: 14
Hi Pannchoa, I don't know if I'm overreacting or not but I feel like my friends are sick of me. Well, I've been friends with this girl since the 3rd grade and we have become pretty close. But nowadays I feel like she is done with me.
Throughout middle school, I was friends with this other girl and we got kinda close? I don't really know what happened but my other friend and my best friend since 3rd grade became really close friends and ever since then I've been the third wheel.
They would always be together in group projects and whenever I would try to join or help with them (when they actually included me) My "best friend" would just yell at me half of the time because I'm not "doing it right". Or they would take my glasses and run with them like it's funny. They would steal my stuff and throw it across the classroom and they would make rumors about me. I've told my "best friend" my feelings and she just rubbed it off like it was nothing, now this year she is doing it again and I really feel like telling her off about it but I don't know. Am I overreacting? Or am I just jealous? Please help!
How to send in your stories!
Facebook
message
or
Twitter
DM
Include your age in the message :)