I just saw their kiss scene on Naver cast and came here…. People are all losing it right now… ㅠㅠㅠㅠㅠㅠㅠㅠㅠㅠㅠ I won't be able to sleep today
Im Suhyang is seriously so good at acting. Mirae is Im Suhyang. There won't be any other actress who can portray a bullied person better than her ㅠㅠ her outfits maker he look like a strong unnie but her acting makes her look so soft, she's perfect
Eunwoo-yah!!!!! I'm bowing to your parents!!!!!! He's not human. How can he look like that?!!!!! Freeeeeeaaaaaaaaaaaaaaaaaaaaaaaaking handsome!!!!!!!!!!!!!!
Eunwoo's eyes were so sexy before he went in for the kiss? And he looks so good at kissing? I thought that only his face looks good butㅋ
[naver] FINALE 'GANGNAM BEAUTY' IM SUHYANG, CHA EUNWOO ♥GATHERS HER COURAGE, HAPPY ENDING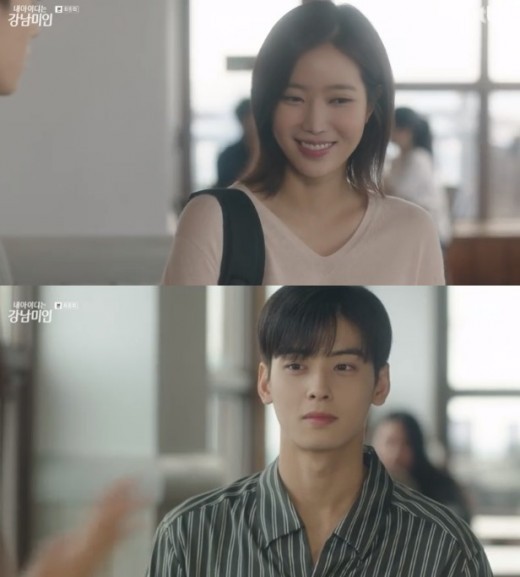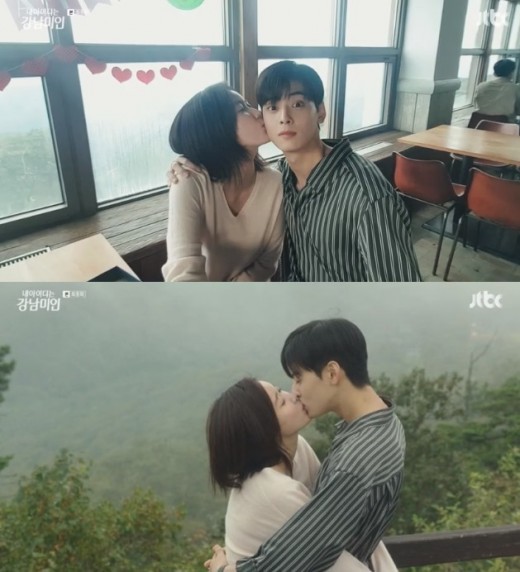 So where will we be able to see see Cha Eunwoo's face now…?
There's no dispute when it comes to Cha Eunwoo's face, he's objectively handsome
Ah what a fun drama it was
Seriously this has to be one of the best drama adaptation for a webtoon. Im Suhyang-shi portrayed the female lead well and I'm giving her the biggest applause for that. Cha Eunwoo, Jo Woori and Kwak Dongyeon are all charming in their own way. The students, the families, etc, everyone was good. I'm happy that this was such a good drama. Thank you for your work ^^
Ah, I wanted to see the rain scene that got deleted ㅠㅠin the end, they said that they weren't gonna show a conclusion… seriously, Gangnam Beauty was such a fun drama and Dorae couple was just the best.. I want season 2ㅜㅠ