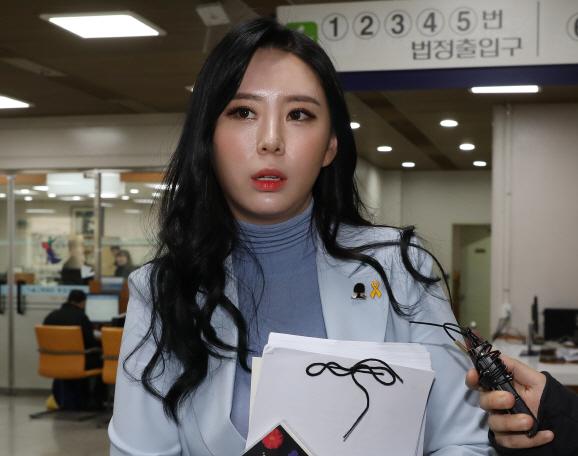 Yoon Ji Oh appeared on the 2nd on a news YouTube channel 'Gobal News, News Room' while talking about an absurd conversation she had with the police.
Yoon said "I was telling the police investigators about how scared I was but the policeman asked me about my height and I said that I was 173 cm. He then told me not to be worried since they have no record of kidnapping for women over 170 cm. He said that it takes too much effort to kidnap us.
Recently, it has been reported that Yoon did not receive proper protection from the police on the 30th of last month. Yoon then started a petition for their failure to protect her, such as the lock of her door breaking.
The police later acknowledged that they have not properly taken the protective measures. On the 1st, the Seoul Metropolitan Police said that they have not properly received the 112 reports but will be taking strict action against the worker who did not look at the texts received.
original post:
here
1. [+343, -21]
Wow take a look at what mess is the police saying, I can't help but sigh. She took all her courage to talk about the Jang Jayeon's case but it's just too blatantly obvious how they are getting bribed by the assailants. The police is rotten to the core
2. [+80, -4]
No wonder people call police men the "dogs of the powerful people"
3. [+54, -3]
Just the jjapsae's talk (T/n: derogatory term for the police)
4. [+43, -3]
It's better not to believe the police anymore now. What kind of BS is this?
5. [+79, -44]
Wow look at the class of male policemen... that's why we need female police officers. I can't understand these half-assed f*ckers... most of the assailants are men and the victims women so does it make sense that the majority of police officers are men? They think that being a police is all about catching those brutal criminals that's why you end up with a bunch of policemen of this level. Policewomen are a better fit