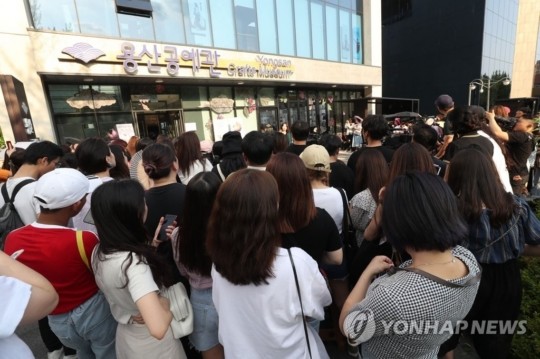 T/N: article written 20 min ago, therefore low reactions
Bigbang's TOP (32) was dismissed on the 6th at 7PM from the Yongsan Craft Center in Yongsan-gu where he was serving as a social worker.
TOP enlisted in February 2017 but was charged in June for smuggling marijuana which resulted in a 2 years probation. He has also taken 3 times more sick days than normal soldiers as of March of this year. At that time, TOP said that the sick days were taken to treat his panic disorder.
Many local and international fans gathered from the early morning until the time TOP was discharged.
1. [+704, -20]
Both TOP and his fans s*ck
2. [+332, -26]
He didn't do anything and was on his phone in an empty room. He even had staffs personally delivering his food to him. The journalists covered all of that... YG's staffs were at his place of duty while the government kept it all hush hush... tsk tsk
3. [+300, -65]
Currently, all the world is boycotting YG. Officials and broadcast stations from all over the world should join the YG boycott. Please prohibit the shows with YG artists as casts and stop consuming and streaming YG's music.
4. [+197, -11]
Even a kid like him still has fans
5. [+152, -10]
So many f*cking pigsㅎㅎ
[naver] TOP 'FIRST APPEARANCE SINCE HIS DISCHARGE'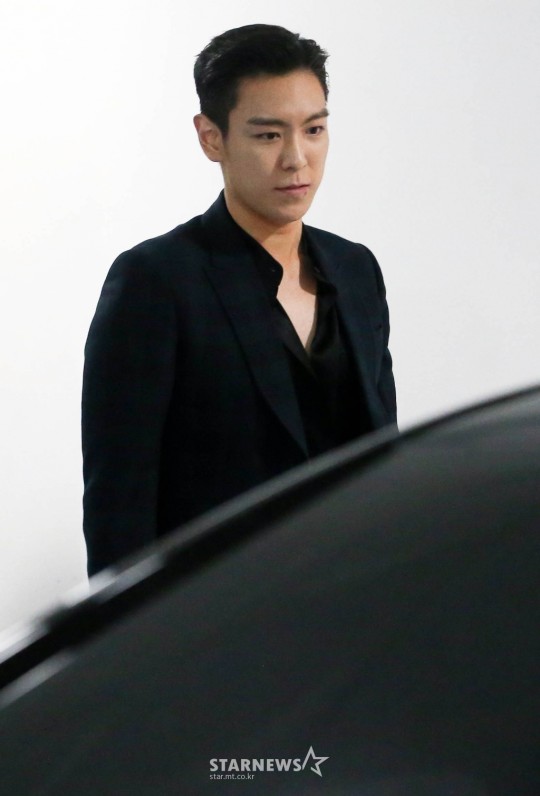 1. [+2,837, -178]
Trash
2. [+1,026, -134]
The obvious look of someone who will do drugs to celebrate his discharge
3. [+789, -68]
I hope that criminals like him never come on TV again. The kids will watch and get influenced by him
4. [+624, -45]
You call this a discharge?ㅋㅋㅋㅋㅋㅋㅋㅋㅋㅋㅋㅋㅋㅋ Even saying "passed by the military" would be a jokeㅋㅋㅋㅋㅋㅋㅋㅋㅋㅋㅋ
5. [+379. -90]
F*cking trashy f*ckerㅋㅋㅋㅋ
6. [+175, -10]
F*cking hate himㅜㅜ don't come on TV ever again