It was taken from July 15th 2016.
7. Spunky action Baby (EXO Chanyeol)
268K followers
6. Hyperbeat (EXO Sehun)
283K followers
5. Mr. Destiny (EXO Kai)
297K followers
4. SNOWPEACH (BTS Jungkook)
311K followers
3. See the light (EXO Baekhyun)
339K followers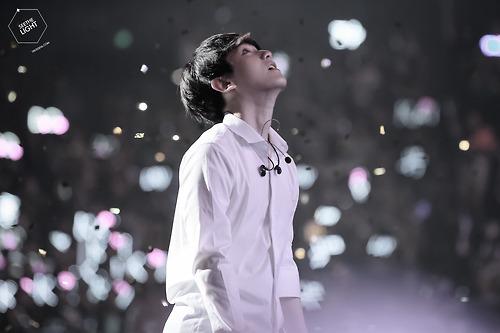 2. EXOYEAH (EXO, the entire group)
369K
1. Iridescent boy (EXO Sehun)
392K followers
post response: +62
original post:
here
1. God-XO...
2. Hul and there's Snowpeach in the middle
3. Wow... As expected EXO
4. They take such good pictures... Especially the one with Chanyeol ,the aura wow wow
5. God-XO... god-Sehun...
6. Hul I kept scrolling and thinking EXO might not be the first
7. I'm so proud as I read this with a motherly smileㅠㅠㅠㅠ But let's not forget how amazing the fansite managers are
8. Hul goosebumps at Snowpeach.. But my favorite of all is Chanyeol's fansite
9. The pictures quality....Wow wow
10. Wow.... Jungkook and Sehun's pictures are my style... Daebak auras