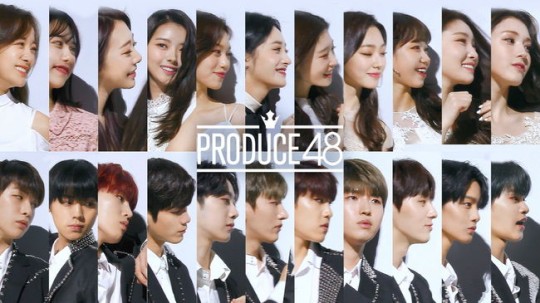 1. [+1,122, -28]
You're making them attend P48 on the day they are supposed to leave for the Philippines?!!! I've never seen Wanna One rest once ever since their debut. Even during their small days off, they were filming CFs. It's impressive how they were so busy for over a year now ㄷㄷ Swing should separate from CJ ASAP
2. [+658, -15]
Wanna One is so busy with their overseas tour but they still found time to attend a live broadcast?????? I'm not only talking about them being busy but how many bodies do you think Wanna One have? Seriously, if you knew how busy they were, you shouldn't have called them on the show you f*ckers
3. [+509, -8]
Ahn Joonyoung is just abusing them ㅋㅋㅋㅋㅋㅋㅋㅋㅋ Wanna One is having their show in Manila the next day and it's been ages since IOI disbanded but he's calling them back againㅋㅋㅋㅋㅋㅋㅋㅋㅋㅋㅋㅋㅋㅋㅋㅋ sigh, how pathetic
4. [+382, -4]
They will be filming until dawn and will be leaving the country early in the morning and have their concert at night... is this schedule even realistic?.. Ah seriously, they must be so tiredㅠㅠ
5. [+311, -4]
Aren't they just calling IOI and Wanna One to raise the viewers' rating??
6.[+140, -2]
Wanna One is having their Manila concert on Saturday, what live broadcast BS is this?ㅋㅋㅋㅋㅋㅋㅋㅋㅋ the members are tired and the tickets were over 200,000 won. Does Mnet have no consideration towards the audience?ㅋㅋㅋㅋㅋㅋㅋㅋㅋㅋ
7. [+112, 0]
After the award ceremony~~ they have to film P48 for 4 hours and then take the plane to Manila for 5 hours~~~ then rehearse~~~ then have their show~~~ is this nonstop schedule for real?