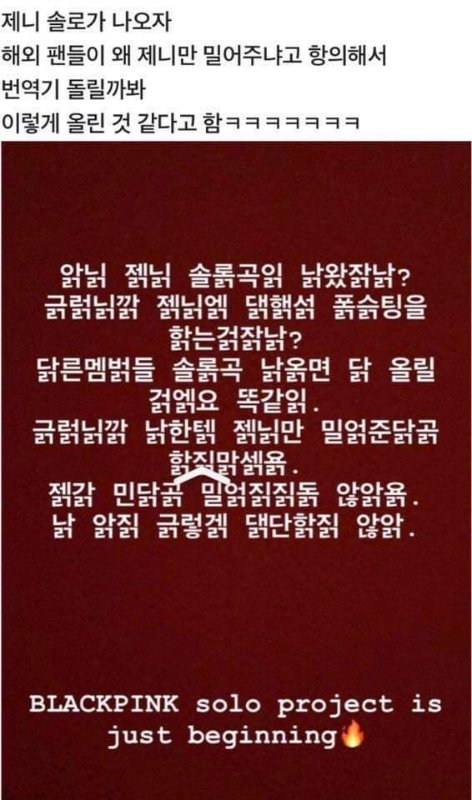 As soon as Jennie released his solo,
the international fans were all starting to complain asking why Jennie was the only one having a solo
So he released this picture so that they won't be able to translateㅋㅋㅋ
"No but Jennie's solo just got released? Obviously I'm going to post about it?
If the other members release their solos, I'm going to post about them in the same manner for sure.
So stop accusing me of only pushing Jennie.
You're saying that I pushed Jennie when I didn't even push her at all
I'm not that impressive yet"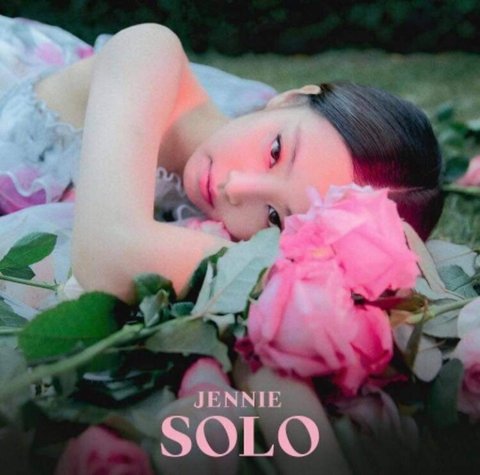 Those translation device will only pick up errors with this
ㅋㅋㅋㅋ