(T/N: We added the pictures in case you wanna see who's who)
Likable rappers
1. Miryo
She gives the Cheetah vibes from season 1? She's quiet and does her own thing without bothering others. Also when Ha Juyeon was crying, she took care of her, I was touched.
2. Yuna Kim
She reminds me of Anh Soomin from season 2? And she totally has skills!
3. Jun Soyeon
In the 1st episode she was so b*tchy so I hated her but... after seeing episode 2, I realized that she's a kid who really loves music
Unlikable rappers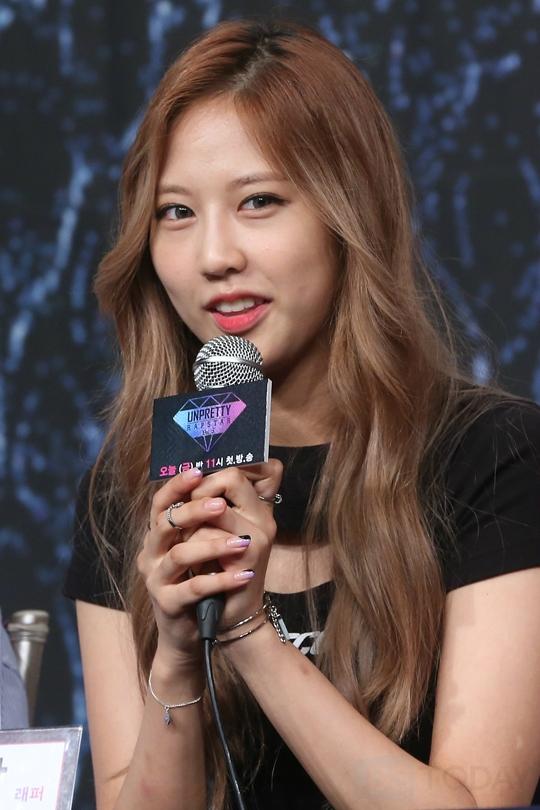 1. Yuk Jidam
Just because she has previous experience, she's unfriendly and she ignores everyone who's worse than her. She leeches off people who are doing well. When Janey was the only one left, she said to send her in an easy team.. Even if they are doing evil editing on her, she has way too many unfriendly scenes..
2. Janey
To be honest, it was refreshing when she was talking in Yuk Jidam's back in episode 1 but the more she does it, the more I realize that both of them are unlikable.. One bashes and one ignores...
Personally, the rappers I want to do well
1. Ha Juyeon
She was struggling in such a big slump... I wish her to overcome it soon
2. Kassy
I thought that she would do well after watching episode 1 but looks like she doesn't go full out yet..