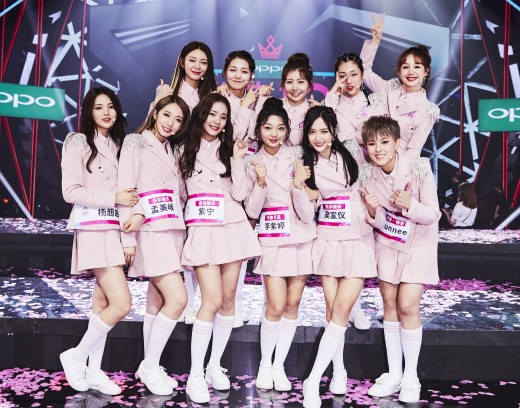 1. [+266, -5]
Samsung and LG went all the way to China to hand in their contract, and they weren't even ablet o keep it, this is what happens when you give things in the hands of Chinese... When are they gonna wake up...
2. [+139, -32]
People are not interested in fake groups, why do those jjangaes (t/n: derogatory form for Chinese, literally best dogs) lack so much originality? They're 1.5 billion of people, must they still copy from others?
3. [+63, -4]
Tencent(?) those f*ckers, they're such a huge company, yet they act so cheap
4. [+35, -3]
They only made the program to make money, and turned the companies into fools?
5. [+20, -5]
What are Rocket Girls, that's so bad