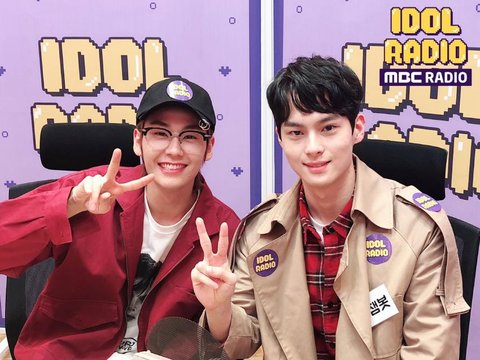 The one on the left is BTOB's Ilhoon, but he looks like a broadcast PD..
While Botnojaem looks like Cha Eunwoo
I already knew that this post would be written as soon as I heard about Botnojaem attending the radio show. Sigh, just because he's wearing a cap and glasses, he looks like a broadcast PD?? That hat and glasses can't even bury his beautiful smile


It's my first time not feeling the "idols are only idols", I find Ilhoon more refreshing, sorry but Botnojaem looks so lifeless and tired..