original post:
here
1. [+521, -6]
They broke up after only 1 month. Must have been a lot of pressure to have their relationship official..
2. [+392, -37]
To be honest, it looks like they just found each other likable and had a some. Do you think that they will meet again after Dispatch ousted them like that? Leave them alone
3. [+375, -30]
Looks like Jennie went to the 7th floor and came back
4. [+293, -5]
Celebrities get their private lives freaking stolen. I hope that you guys will get yours revealed like that too
5. [+219, -8]
Looks like it hasn't even been long since they started seeing each other but Dispatch was even there spreading false information about them and following them around, and even ousted them... I hope that Kai and Jennie do well on their separate ways
[naver] EXO KAI AND JENNIE'S BREAK UP.. SM'S SIDE "WE'RE TRYING TO CONFIRM IT RIGHT NOW"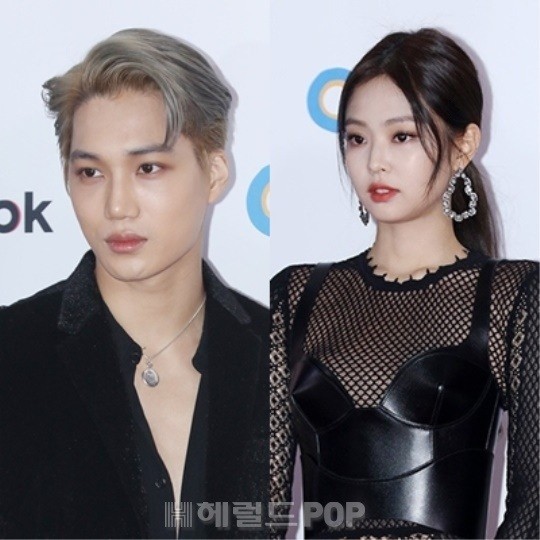 original post:
here
1. [+24, -5]
Jonginie, I'll support you in your future path <3
2. [+8, 0]
I wish that both of them walk the flower path~
3. [+9, -2]
Personally, I found that they matched each other wellㅋㅋㅋㅋㅋㅋㅋㅋ
[naver] SM'S SIDE "KAI AND JENNIE INDEED BROKE UP"... OFFICIAL RELATIONSHIP ENDS IN 25 DAYS
Article was up 5min ago
1. [+40, -2]
Let's execute Dispatch
2. [+32, -1]
Dispatch, please dig up politicians' lives like this insteadㅠ
3. [+10, 0]
Dispatch are f*cking trash
4. [+9, 0]
I wish the both of them nothing but happiness. FK dispatch for exposing their relationship! (T/N: comment in English)
5. [+4, 0]
Just leave them alone, whether they date or not..