The fans donated to the citizens of Youngdo-gu in Busan.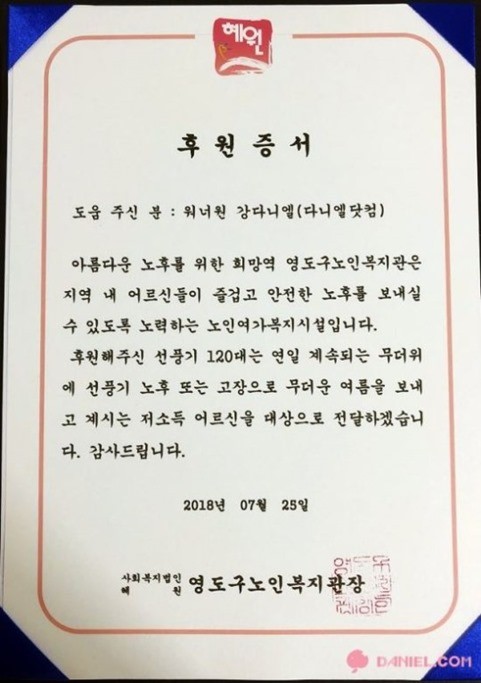 original post: here
Kang Daniel = God Daniel, he's seriously cool
Kang Daniel's fans seriously have sense. They are donating from the brand that Kang Daniel is endorsing <3 It's hard to keep on donating regularly so they are impressive and cool <3
Kang Daniel is a model for that brand and his hometown is Youngdo, that place really needed these fans right now. I'm happy that they are making this donation. Kang Daniel's fans are seriously cool!
My heart is warm because of Kang Daniel's fans. I'm so thankful. They are impressive and cool! A singer who has a positive influence on his fans.. Fans, you are all beautiful <3
Kang Daniel's fans are making meaningful donations one after the other~ As expected, Kang Daniel is cool and so are his fans
As expected from Kang Daniel and his fans <3 they are kind despite the heat wave <3