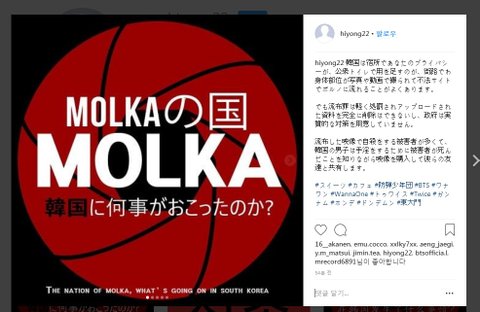 The post talks about how Korean men all film hidden cameras and that her friends and family have already been victimized from those hidden cameras, that they also create hidden cameras of dead bodies, which are considered "masterpiece" and to stop visiting Korea.
I know that there are a lot of hidden cameras in Korea and I'm also cautious of that, but not all Korean men are like that
But why is she planting those doubts into BTS fans?
They probably spend their lives swearing at male idols so they're pulling them in this those f*ckers


It's true that we have an issue with hidden cameras, but is it a reason you should tell the foreigners to stop coming to our country?


Look at them pretending to be so worried for women rights in Korea , , And pretending that this is some kind of huge issue , ,,