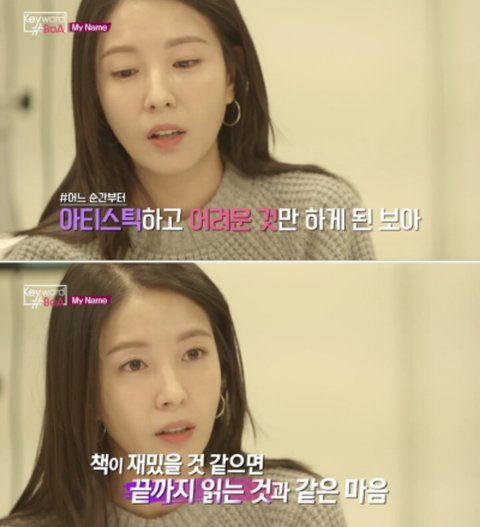 "BoA who's worried about the essence of being an artist
"When you like a book, you want to read it until the end"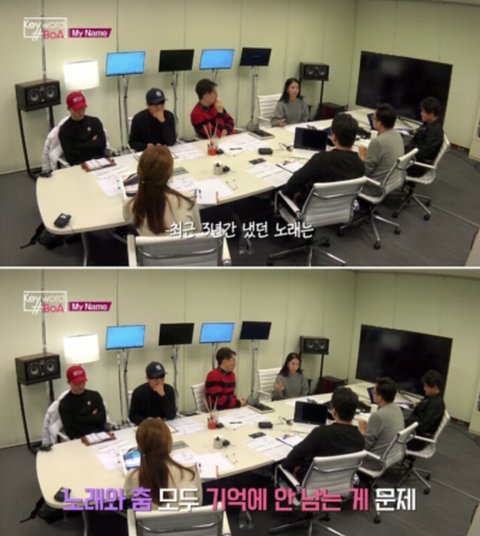 "But the issue is that I don't even remember the song and the dance of the songs I released these past 3 years"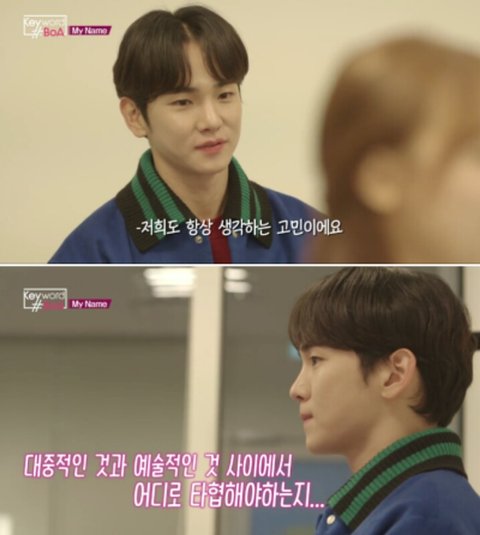 "Me too I'm always worried about this"
"Between appealing to the public and making arts, where should we compromise?..."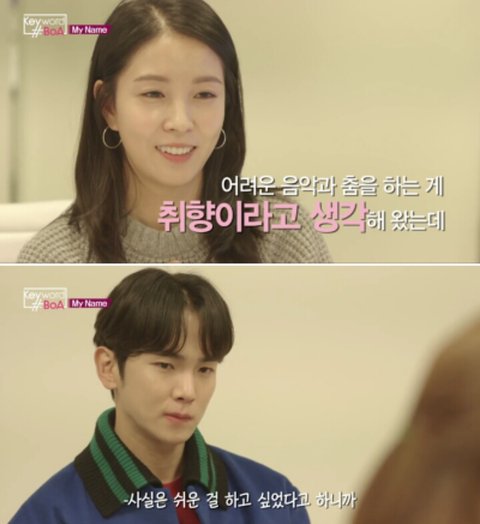 "I thought that (SM) is into difficult music and dances
but I want to make something simpler"
Heechul: You can't cross over the wall that is called Yoo Youngjin and Kenzie...
Gura: What do you think about Yoo Youngjin's songs...?
Heechul: What to do...?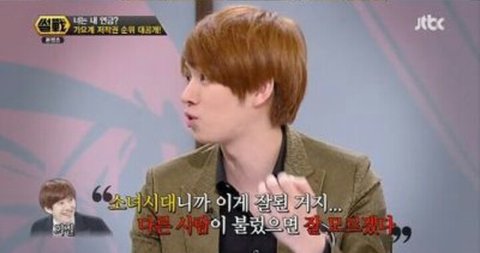 Heechul: Because they are SNSD, the song is doing well... but I'm not sure if someone else was to sing it"
Eunhyuk: The song isn't well known to the public and it won #1 8 times?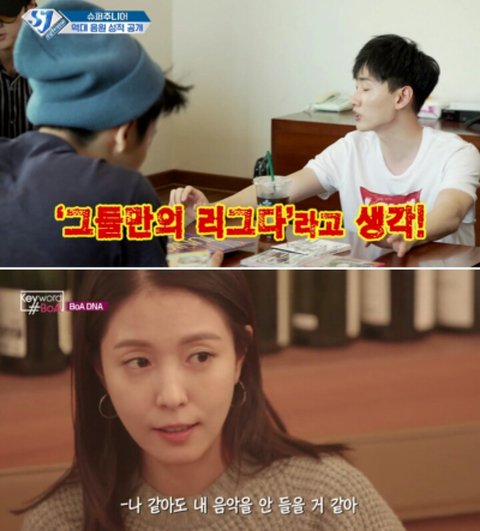 Eunhyuk: they think "that's their league!"
BoA: If it was me, I wouldn't listen to my own songs either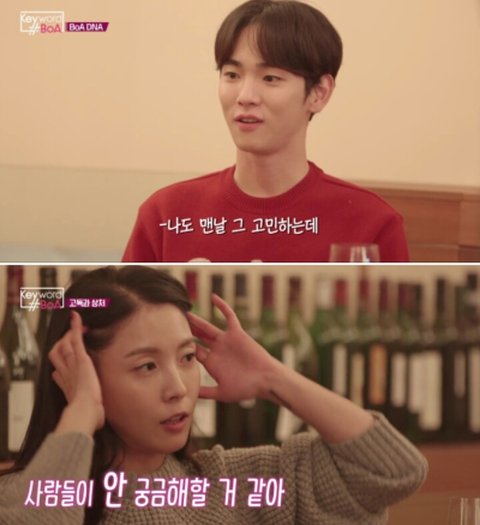 Key: Me too, I worry about this everyday
BoA: I feel like people aren't curious about my songs