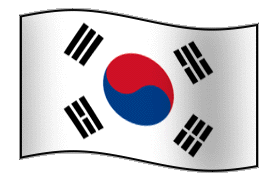 (pic not include)
I really like to travel overseas and each time, I always have this same feeling.
I feel like there's no other country to live in that's better than Korea...
First of all I feel like the environment is very secure, aside from Korea, Japan, Hong Kong and Taiwan, I feel like with their culture, girls can't hang out late at night alone and without being scared of becoming the target of a crime; it's really deserted
Our Wifi is also the #1 in the world, it's free and you can use all you want, that's not something common overseas
ㅋ ㅋ
And there are so many pickpockets and those over-the-top scamming tourist shops in their touristy places. I went to Europe and their pickpockets are seriously severe...
There were those big black men who suddenly surrounded me and stole my things once, I was so scared that I was trembling
ㅠ
Because of that I'm always worried about getting robbed
ㅋㅋㅋㅋㅋㅋㅋ
Above all, you can't own a gun so there are no terrorist attacks, which is super nice to have. Terrorist attacks overseas are seriously so frequent... Because they allow gun possession...
Anyways, they don't feel as peaceful as Korea
ㅋ
And our country have a great sense of citizenship
ㅎ
People pick up the trash fast on the floor, and there are cigarette bins every street corners.
The airport system is also very good. The food and the public places are so clean.
If you go to Europe or America, or any advanced countries, you'd never see a place as clean as here
ㅠ